4 Natural Ingredients for Anti-Aging
Published on September 25, 2015 by Brazelia Lazzari
Did you know you probably have some anti-aging superstars sitting in your kitchen cabinets or fridge? Here's the scoop on 4 natural ingredients for anti-aging and all around good health:
1. Honey
Honey has a multitude of benefits when it comes to preventing aging.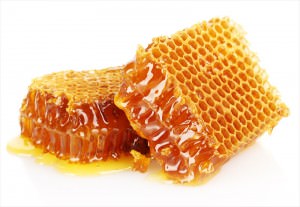 Honey is hygroscopic, which means that it absorbs and retains water from its surrounding environment, making it extremely moisturizing.
The acid in honey provides gentle exfoliation for dead skin.
Anti-oxidants in honey help protect and repair your skin from free radicals and other damage.
Lastly, its anti-bacterial properties can reduce inflammation and help with acne.
Both consuming honey and using it directly on the skin are beneficial, however, it is important to use a good quality, natural brand for direct application to your skin.
2. Cucumber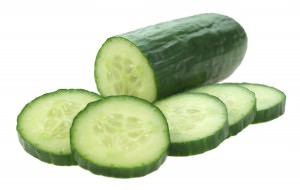 You've probably seen, or maybe even used, cucumber slices on puffy eyes during a spa treatment, but is it really effective? The answer is yes!
Cucumber has a high-water content, almost 90%, so it can be very hydrating whether it is consumed or applied to the eye area.
A natural astringent and source of silica, the cucumber can help tighten pores and fortify and improve skin elasticity.
Cucumbers contain vitamin C, which helps reduce swelling and puffiness.
Many anti-aging creams contain cucumber because it has so many soothing properties, but it isn't just good for the eyes. It can be used to treat sunburn and help with any swelling and redness. Keep a cucumber in the fridge for a natural toner: slice it up and look refreshed in just a few minutes.
3. Lemon
This sour fruit offers benefits for health and anti-aging. Add it to your water once a day, and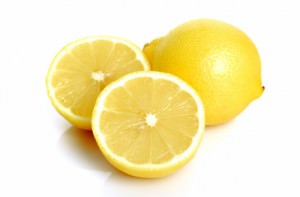 you'll start seeing the benefits.
Lemon juice is full of anti-oxidants, so drinking it regularly in your water helps flush out toxins and free-radicals. It's also a natural diuretic which flushes out unneeded bacteria.
A natural lightening agent, lemon juice can help lighten and remove dark spots and age spots.
Vitamin C found in the juice helps with collagen production meaning tighter, younger looking skin.
Lemon juice can help boost iron absorption, which helps with your immune system.
If you want that natural glow, lemon is the way to go. You can also try mixing lemon juice with sugar for a natural exfoliant for your hands, feet, and body.
4. Avocado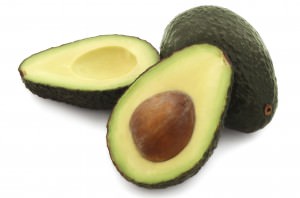 Avocados have come on the scene as heart-healthy, nutrient-packed, fiber-filled health food, but did you know they are also great for your skin?
Using avocado oil in cooking can limit destruction caused by free radicals and help maintain youthful skin.
Avocado contains Vitamin E that softens the skin and prevents wrinkles.
Chlorophyll in avocado has been shown to reduce inflammation and redness.
Avocados are full of healthy fats, including monounsaturated fat. This fat can pass through membranes and protect cells, improving skin's texture.
Whether you use avocado in a mask or eat it for lunch, you will reap the benefits. Avocado has also been known to help with weight loss, are a great source of potassium, and can help you better absorb nutrients from other foods.
A Natural Approach to Skin Care and Anti-Aging in Boca Raton
How will you incorporate these four easy-to-find ingredients into your anti-aging plan? At Brazelia Med Spa, we focus on using natural, effective ingredients, like these, to encourage good health and youthful skin, whether we assist you with an anti-aging facial, IV therapy, or weight loss and management.
Everyone is different, so before trying any new treatment, it's important to consult with a professional to ensure that it's a good choice for you. Schedule a 15 minute complementary consultation with a skin care specialist today—call (561) 353-2265!