A New Look at Anti-Aging
Published on June 24, 2015 by Brazelia Lazzari
Jeunesse Products
We are so pleased to begin offering some of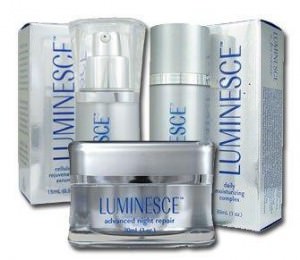 the most unique anti-aging and skin rejuvenation products available
on the market today. Jeunesse Global uses the most cutting edge scientific research along with powerful, natural ingredients that bring real, long-term results.
Jeunesse's line of personal care and nutrition products come together to form a complete Youth Enhancement System, or Y.E.S. From diminishing and restoring to defending and enhancing, Jeunesse has something for everyone, no matter what your skin's needs.
If you are ready to say Y.E.S. to anti-aging, come into our spa today and see the amazing results for yourself!
Instantly Ageless™
This brand new microcream reduces the appearance of fine lines, pores, wrinkles, and under eye bags instantly. Within 2-3 minutes you will see real results. Don't believe us? Watch:
LUMINESCE™ Collection
By focusing on powerful antioxidant ingredients, new cell growth, and DNA repair, Jeunesse scientists have been able to delay aging at the most basic cellular level.
The LUMINESCE™ Collection works 24 hours a day to rejuvenate skin and encourage cell renewal, defend against the sun's damaging rays, and tighten and restore your skin while you sleep.
Powerful ingredients mean powerful results. Here are just a few:
Passion Fruit Extract – vitamin C and antioxidants stop free radical damage
Cucumber Extract – increases water content in your skin
LUMINESCE™ Growth Factor Complex – restore skin's protein levels and encourage growth
Green Algae Extract – protects against UV rays
LUMINESCE™ Skin Vitamin Complex – unique blend of vitamins nourishes skin and evens skin tone
Black Elderberry Extract – acts as an anti-inflammatory to soothe skin
Learn more about the LUMINESCE™ Collection here or call us at (561) 353-2265.
Opportunities
Jeunesse Global combines both personal care and nutrition products with opportunities for personal growth and success.
If you'd like to learn more about these opportunities, give us a call at (561) 353-2265 or visit the Jeunesse Website.
To learn more about the other options Brazelia Med Spa offers, visit our anti-aging page. You can schedule a 15 minute complimentary consultation to discuss what products or treatments would be most beneficial for your skin.
Our Jeunesse ID #4701419