Weight Management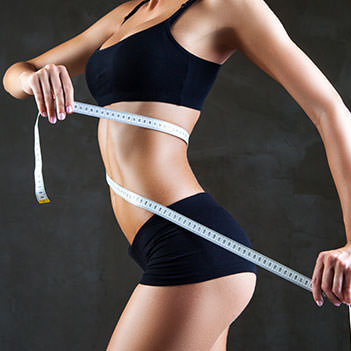 Weight Management can be tough in today's world of fast food outlets, busy schedules, and all of those confusing diet plans where you have to figure out which one will help you with your personal weight loss goals.
Brazelia Integrative Anti-Aging Center tailors an effective weight loss and maintenance program for patients who want to lose or manage their weight for a more fulfilling life journey. Our plans are Medically Supervised. These plans combine proper eating and nutrition, behavior modification, motivation, and counseling. The plans are supervised by Dr. Brazelia Lazzari, who specializes in nutrition and oriental medicine. Her team help patients begin a path towards weight loss, optimum health and reap the benefits of a healthy lifestyle.
We offer two methods that are broken down into 3 phases. Here is an overview of both of our methods and phases for successful weight loss:
First Method
Pharmaceutical Plan – combines Human Chorionic Gonadotropin (HCG) injections with HCG Diet.
Second Method
Holistic Plan – for patients who want more of a natural approach without the use of medication.
Phase 1
Phase One – allows the practitioner to find out what your body is deficient in. The doctor than tailors your plan based on the results. This customized approach makes our plan very simple and successful!
ES Teck Full Body Scan
Micronutrient Test
Food Intolerance Test
Phase 2
Phase Two – The practitioner will provide you with a customized weight loss plan. A weekly visit is mandatory for evaluation and to insure your results.
Weight Loss Nutrition Plan
Detox Cleans
Supplements may apply

Add-On Treatments (optional in phase 2)

Mesotherapy
Lipotropic Injection
Body Contouring
IV Therapy
Phase 3
Phase Three – Congratulation you have reached your goal!! This phase is critical. After you worked very hard to reach your goal, now you must maintain. The practitioner will provide you with a weight maintenance plan to insure that any unwelcome fat never returns.
Weight Maintenance Plan for healthier living.
Frequently Asked Questions:
Which Weight Loss Method Works Best?
Both method plans result in significant weight loss when followed consistently. Many symptoms from chronic pain and illness subside or go away as optimum health is restored.
What is HCG?
Human chorionic gonadotropin (HCG) is a natural hormone that targets abnormal fat in the body, decreases hunger and helps stabilize metabolism.
What is the Cost of Weight Loss Management?
The cost of weight loss management varies depending on the plan and the amount of weight you need to lose. We will discuss the cost as well as payment options when we meet with you for your initial consultation.