Make It a Point to Deal With Those Wrinkles Today
Published on July 3, 2019 by Brazelia Lazzari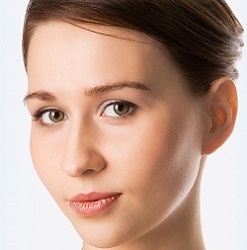 Signs of aging show up as crow's feet around the eyes, horizontal wrinkles on the forehead, vertical brow lines, cheek wrinkles, and harsh vertical neck bands. These can make your face look older and tired. How then do you deal with these unwanted symptoms?
To address fine lines and wrinkles, people often choose neuromodulators, or wrinkle relaxers, which function by temporarily paralyzing the facial muscles that cause these wrinkles to form. Wrinkle relaxers are injected with fine needles directly into the muscles.
Botox is among the most popular wrinkle relaxers and one of the most sought-after minimally invasive cosmetic treatments. The main ingredient of Botox is botulinum toxin type A. It is often used along with dermal fillers such as Juvederm to fill in the areas where such lines have formed.
How Does Botox Work?
Botox temporarily smooths out fine wrinkles by relaxing contracted muscles. Once injected, Botox prevents new wrinkles from forming. The facial nerves that are responsible for muscle contraction are blocked temporarily. It is the most effective treatment on the market for battling dynamic wrinkles, which are caused as a result of muscle contraction.
As far as moderate and deeper wrinkles are concerned, Botox may not be as effective. In cases like these, a dermal filler may be a better choice. Botox is specifically used to soften minor age lines that come with repeated facial movements over the years.
While the treatment is not reversible, it does lose its effect with the passage of time. You can witness the results of the treatment after 48 hours. Within seven to ten days, you should be able to notice the full results.
The results from a Botox treatment are short-lived and will only last you three to four months at most, after which you will have to return to get another treatment if you want the results to last.
Should You Get a Botox Treatment?
If you are tired of wrinkles appearing on your face, Botox is the treatment for you. It can reduce signs of aging by addressing your wrinkles. If you have realistic expectations from the treatment and are a good candidate, there is no reason you shouldn't have it performed.
What Happens During a Botox Treatment?
During your treatment, an experienced and knowledgeable medical professional uses a small needle to inject Botox. The Botox process only takes about 15 to 20 minutes per session. Due to the small size of the needle, the treatment is not painful, and a topical anesthetic will be available to numb the area if needed.
Find Out More Today
Botox isn't a miracle cure for aging skin, but it is an effective and relatively painless cosmetic procedure that can treat wrinkles and age lines on your face. If you're ready to achieve a more youthful appearance, set up a consultation today with Brazelia Integrative Anti-Aging Center.
At Brazelia Integrative, our experienced and well-trained staff will give you quality aesthetic treatments and optimal results. Contact our office to arrange your appointment for an informative consultation.